FiBi was born with beautiful wings, a jolly attitude and a heart filled with positive messages. She had a dream and wanted to fly. FiBi had her ups and downs while learning how to fly. She fell several times but never gave up. FiBi believed in herself and kept on trying. She finally spread her wings and flew up high showing that anything is possible if you dream it.
FiBi the flying pig - where you can learn about FiBi's journey and her mission to make the world the happier place.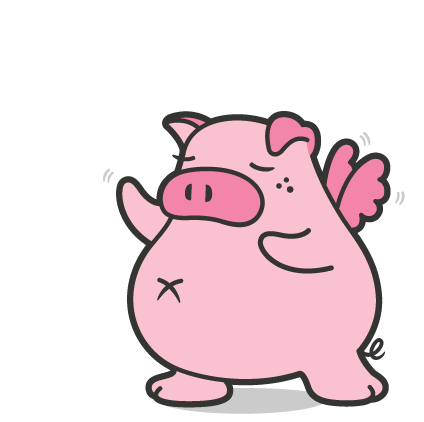 She loves cheering-up friends. She will always brighten lives, providing comfort and reassurance for everyone. She will always be by your side.
The FiBi range includes: Mini FiBi Head Plush, 6" 8" 12" FiBi Plush, Neck and Travel Pillow, Coin Purse, Cosmetic Bag, Tote Bag and Drawstring Pouch.
| FiBi™ 12inch | FiBi™ 8inch | FiBi™ 6inch | FiBi™ Mini | FiBi™ Tote Bag | FiBi™ Travel Pillow |
| --- | --- | --- | --- | --- | --- |